Jerroll's $100 Million IRS Contract
Case Study 2: Anatomy of Racial Assault on IRS Contract
Anatomy of the IRS Assault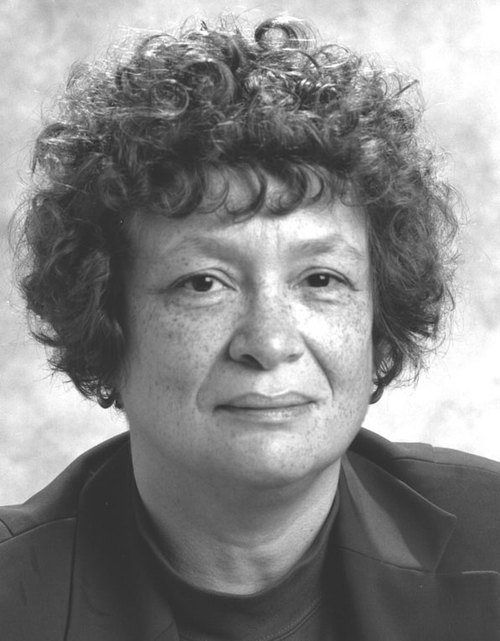 The destruction of Jerroll's firm, Jireh Consulting, Inc., The Writing Company, did not occur without a fight. In fact, some might characterize Jerroll's encounter with IRS as a battle. While Jerroll was deeply harmed by IRS, she and her family were not the only casualties. Her more than 21 employees also paid a price, including Renee Hirshfiel–Jerroll's first employee. Renee was devoted and a consummate professional who possessed exceptional writing and editing skills. Jerroll looked forward to one day rewarding Renee with an excellent retirement because she had earned it.  
Together, Jerroll and Renee firmly established a culture of excellence at The Writing Company and leveraged it to build a loyal client base that included Anheuser-Busch Companies, Marriott Corporation, City of St. Louis, MO, City of East St. Louis, Il, Bi-State  Development Transit Agency, HBE Corporation, MEMC Corporation, Huls Corporation, Union Pacific, St. Louis Minority Business Development Council, St. Louis Convention and Visitors Commission, Alberici Construction,   Missouri Department of Transportation,(MODOT), St. Louis Regional Growth and Commerce Association and countless others.  The firm also earned numerous awards, including The St. Louis Minority Business Enterprise of the Year Award and an award from the St. Louis Chapter of the International Association of Business Communicators for research and writing pertaining to the St. Louis Multicultural Guide. The Guide traced the migration of minorities from their point of origination to the St. Louis Region and celebrated their rich contributions.
IRS needed a firm that could speedily rewrite hundreds of complex taxpayer notices that IRS sends to millions of American taxpayers throughout the year to make them aware of  problems associated with their tax filings or their failure to file required tax returns. IRS was facing a strict congressional deadline to produce notices that were visually appealing and simple for taxpayers to understand. IRS also wanted the contractor it hired to perform a host of other activities that included hosting a national town hall meeting with President Clinton and Vice President Gore, testing the notices via focus groups in Puerto Rico and cities across the country and ensuring the rewritten notices were formatted so they could be processed by IRS computer systems. IRS had a major problem, however. Its contracting officers had no idea how to structure the contract in order to acquire the services it urgently needed.  
Months earlier, Jerroll had become acquainted with IRS Procurement officers during a visit to Washington, D.C., to attend a seminar titled How to Do Business with The IRS. The green and gold brochure Jerroll left behind touting the capabilities of The Writing Company captured the attention of the IRS Program Manager who was sifting through IRS vendor files to find a company that revamp and redesign taxpayer notices within a narrow timeframe. The manager reached out to The Writing Company to learn more about its capabilities. By end of day, Jerroll had transmitted a comprehensive proposal to IRS detailing its writing and technical capabilities, client list, awards and references. A week later Jerroll was in Washington, D.C., being interviewed by a team of IRS representatives that included some of the agencies top executives. IRS had vetted Jerroll's references and commended her during the meeting for her firm's glowing client reviews. After much discussion, IRS Executive John Dalrymple told Jerroll, " You have the contract!" Treasury Executives Nancy Killefer and Lisa Ross McGonigle who were responsible for overseeing IRS–one of Treasury's many bureaus–were unaware that IRS executives had awarded what was conceivably the most high-profile writing contract in the nation to a Black woman. But soon they would know.  
1. The Decision to Assault
Soon after IRS awarded the Notice Redesign Contract to The Writing Company, Jerroll began to hear rumblings that Treasury did not want a Black-owned firm to have the contract valued at about $100 million. About eights weeks in, Treasury Officials Nancy Killifer and Lisa Ross McGonigle held a meeting in Killefer's office to supposedly confirm that The Writing Company was capable of performing the contract. By that point, The Writing Company had drafted and simplified IRS's most complicated notices, which were exceptionally well received by IRS personnel across the nation; drafted the contract scope of work, which the people at IRS had no idea how to structure or write; and successfully completed the contractually required IRS Notice Redesign Kickoff Meeting during which Jerroll fielded complex computer systems questions that were not even in her scope of work. Jerroll had also discovered legal errors in IRS notices that had gone undetected by IRS legal counsel for decades. Jerroll's company's performed every task on time and within budget but still, Killifer and Ross needed to confirm that the Black contractor could do the work. At the same time Killefer and Ross were seeking assurances from The Writing Company,  another contractor–Computer Sciences Corporations (CSC), which was contracted to retool IRS's massive computer systems–was experiencing tens of millions of dollars in cost overruns weekly and missing one deadline after another.  
2. Strategy Formation and Distortion of Facts
As most racial assaults go, the victims are never left to just carry out their charge. In The Writing Company's case, Ross and Killefer were always intervening and making contract changes that whittled away at Jerroll's scope of work, including deleting the provision that called for Jerroll to host a National Town Hall meeting with President Clinton and Vice Presdient Gore to unveil the IRS's simpler, more visually appealing redesigned notices and the contract provision requiring The Writing Company to conduct focus groups in Puerto Rico. The pieces of work Killefer and Ross were carving out of The Writing Company's contract were handed to other vendors in violation of federal contracting guidelines. At one juncture, Ross and Killefer passed the six prototype notices Jerroll's company designed to The Writing Company's competitors and asked if they could improve upon the notices. Unlike Jerroll who had to produce notices in black and white and in a format that was compatible with IRS computer systems, her competitors had no constraints–no color restrictions and no design limitations. 
During nationwide focus group testing to determine which contractor's notices taxpayers liked best, Jerroll's company won out. She learned of the results second hand, since neither Killifer nor Ross would allow Jerroll-the project manager overseeing the Government's most sweeping writing project–to attend the focus groups she was originally scheduled to conduct.  
3. Disruption of Process and Relationship
It probably didn't take much convincing. Jerroll was Black.
Jerroll's contract granted her full authority to contact any person at IRS nationwide, including IRS's highest executives. John Dalrymple who hand-selected Jerroll warmly greeted Jerroll upon encountering her in the halls of IRS. Jerroll had access and Killefer and Ross needed to sever that access so they alone could lord it over Jerroll.  Soon, allegations began to emerge that Jerroll was engaging in fraudulent billing and the allegations made their way up the line to top IRS executives. As multiple financial audits conducted by the Defense Contract Audit Agency (DCAA) later revealed, nothing was farther from the truth. With every invoice, Jerroll provided detailed billings data captured by The Writing Company's timekeeping system, which showed minute-by-minute the work performed and the name of the employee who performed the work. 
On February 24, 1999, IRS terminated The Writing Company's contract in a surprise move that prompted the Small Business Administration (SBA) to slam IRS. While administering the termination,  IRS Manager John T. Smith remarked that The Writing Company had performed the contract without deficiency. He said IRS just wanted to do something different and casually noted that IRS was using the Termination for Convenience (T4C) clause to end the contract, after which he added stated that IRS had not used a T4C to terminate a contract in over 20 years. It took Jerroll almost a decade to finally uncover what happened to the Notice Redesign Contract. She learned that Ross and Killefer handed the contract to Susan Kleimann–a White woman who has earned millions from Jerroll's work.   
The long search for redress is often fleeting for Black Americans.  Such has been the case for Jerroll Sanders. The right of every contractor to challenge a federal contracting action is a right established by law. Jerroll has repeatedly been denied the right to appear before a court of law to advance a breach of contract claim against IRS. Killifer and Ross are like so many with white privilege, in that, they demonstrate no concern for the life-altering impact their actions have on the lives of people who are Black. See MPM Group  Report on Far Reaching Government Coverup Surrounding Jerroll's Notice Redesign Contract.  
Note 1: In 2009, Jerroll notified Kathy Branch in Valerie Jarrett's Office of her intent to challenge President Barack's Obama's appointment of Nancy Killefer as Chief Performance Officer of the United States. Jerroll also issued a press release challenging Killefer's appointment. Killefer rescinded her acceptance of President Obama's nomination a week later, citing tax issues that were resolved almost a decade earlier. 
Note 2: Renee Hirshfield became an adjunct college professor at Webster University in St. Louis, MO.  She collapsed and died in her classroom while working with students.